Atlanta Dimensional Letters
VIEW GALLERY
Appealing, dynamic, and eye-catching, custom dimensional letters, signs, and graphics are a solid option for practically any business that would like to catch the eye of possible patrons.
Dimensional letters, occasionally called 3D letters or raised letters, are custom text or shapes producing depth and interest to an otherwise bland space. This type of signage is molded, cast, fabricated, or cut from a solid material to get this impact.
Atlanta dimensional signage offers the promotional solution that experienced company owners are hunting for: high visibility, longevity, and a professional look.
Avisos Architectural Signage will readily attest that brandable dimensional letters are an intelligent possibility for just about any organization. It doesn't matter if you run a professional services business, small business, educational facility, etc., our dimensional letters look great in many areas of your establishment.
We custom produce raised lettering that is specially developed to be highly visible as well as extend and expand your advertising reach. Avisos Architectural Signage uses the most appropriate materials you can get so after installation of your dimensional signs, they will easily keep attracting attention to your brand and business for many years to come, worry-free.
Call Avisos Architectural Signage today at (404) 537-1991 for your Free Consultation!
Appealing Storefront Signage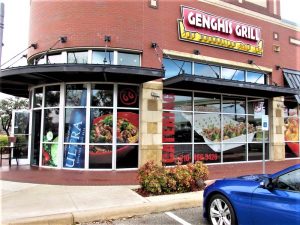 Eye-catching and intriguing, dimensional signs are an excellent option for your building's main exterior sign. They deliver texture and depth for your storefront, generating a more professional impression. The great versatility of dimensional letters is also advantageous. While usually attached straight to your business storefront, they deliver greater benefits when added on pole signs, monument signs, and message boards. Channel letters are a similar replacement to dimensional letters.
Though 3D letters aren't made for illuminated faces, Avisos Architectural Signage can include things like spotlights, back lighting, or outline lighting during dimensional letter installation, so that your signs are highly visible even at evening. With custom dimensional lettering, your store catches the attention of interested, new clients and your branding message makes an impact, consistently and professionally.
Attractive Indoor Lettering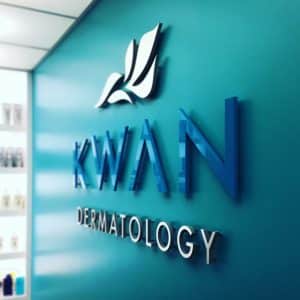 Atlanta, GA dimensional letters are not solely for your business facade; furthermore, they supply your shop an attractive mood as branded lobby signs. When utilized next to your waiting room, your logo will certainly be the very first item your customers take note of immediately when they come inside your business. Dimensional reception, logo, and lobby signs are fairly versatile, and they can be manufactured from a mixture of materials and mediums, with additional upgrades such as lighting, if preferred. Atlanta dimensional letters may also be used as impactful and attractive directional signage and other interesting signage to build a huge benefit in retail stores and restaurants.
In spite of the name, 3D letters are not just restrained to solely letters! Your signage can contain logos, numbers, images, or a blend of any elements mounted on the walls of your premises. Avisos Architectural Signage's experienced team of designers can't wait to help produce indoor signs specifically designed to suit the distinct style and identity of your brand. If you are dreaming of a custom 3-dimensional look that seriously ensures your branding won't be missed, Avisos Architectural Signage delivers dimensional signs and lettering that perfectly reflect your brand.
Durable Dimensional Letters
Avisos Architectural Signage develops dimensional lettering and graphics from lots of materials and mediums that best match your branding. Depending on your design, we will choose either light foam, wood, plastic, and/or metal as the key media for your dimensional lettering project.
An increasingly popular sign material, plastic is known as being incredibly versatile and includes vinyl, PVC, acrylic, and coroplast. The longevity and endurance of plastic lettering causes it to be a reliable material solution for outdoor dimensional signage and lettering. For indoor letters, metal is a powerful pick due to its classy appeal, and is equally long lasting when used on your business storefront. Metals commonly used for sign making include brass, bronze, copper, stainless steel, and aluminum. A popular choice for eye-catching, large-format letters, light foam may be picked simply because it is durable, sturdy, lightweight, and thick. Our experts can easily help you pick the proper custom signage style and materials to obtain your sought after finished appearance without stretching your budget allowed.
Full-Service Sign Company
It isn't always easy to get the most suitable sign for your brand identity. You will require research, experience, time, patience, and a surefire manufacturing plan. When working with Avisos Architectural Signage, you can be confident that you will not go through this all by yourself. Our Atlanta skilled team of sign fabricators and visual artists are pleased to share their advice to assist you all through the sign and graphic construction process.
Avisos Architectural Signage is your local full-service signage supplier. Our team of experts establish custom signage designs, we help you decide upon the best media for your budget and purpose, and we see to it that your sign and graphics are deliberately positioned. Our experts are only a telephone call away if you ever are looking for our support or assistance with your signage and lettering.
Free Dimensional Letters Consultation
Avisos Architectural Signage provides practically limitless personalization options for your brand and business graphics, signs, and displays. Regardless whether you want to persuade more customers to enter your business, promote your brand message, or make it easier for customers to navigate your space without help, our dimensional letters, images, and logos will meet the needs of your unique business.
Call Avisos Architectural Signage today at (404) 537-1991 for your Free Consultation with a Dimensional Letters Expert!