Decatur Window Graphics
VIEW GALLERY
Generate intrigue and excitement around your highest margin goods and/or solutions with decorative customized window graphics!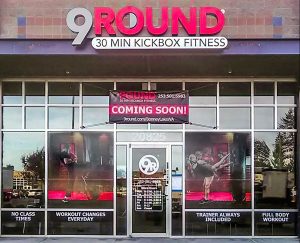 When you are selling specified goods and services, you are looking to give privacy for your patrons within your facilities, or only hope to alert your interested clients about how you can make their life better, intriguing window signs and vinyl graphics get your brand and business recognized and considered.
Avisos Architectural Signage is your respected hometown vinyl signage provider, developing engaging window graphics, signs, decals, and clings that keep your Decatur business top of mind.
Call Avisos Architectural Signage today at (404) 537-1991 for your Free Consultation!
Window Signs for All Businesses
Avisos Architectural Signage manufactures promotional and informative window signs, graphics, and images for building visibility and brand awareness. Our seasoned vinyl sign professionals deliver durable window graphics that support your objectives, are complementary to your existing branding efforts, and effectively sell your products or services.
Our window signage products comprise of Cut Vinyl Lettering and Graphics, Large Format Banners, Posters, and Clings, Entire Vinyl Window Wraps, Custom Frosted/Etched Film, & More!




Our team works tirelessly to generate the right sign and graphic products to meet your needs and requirements. We listen and learn about your unique company and brand and make well-informed suggestions for sign and graphic solutions that are perfectly suited to your brand. Our team of Decatur, GA signage experts are ready to reinforce your business goals with custom-crafted window graphics, lettering, wraps, banners, signs, and more.
Retail Window Graphics
It's obvious that retailers have a lot of time and energy invested in their high-visibility window displays. A great window display is intended to bring interested potential shoppers in your shop. If you are promoting a special sale, event, or promotion, or wish to improve sales connected to a high-demand, seasonal product, your window displays are a great way to manage this.
Commonly, promotional window displays are updated with the seasons to exhibit the newest, latest products you have to offer. Avisos Architectural Signage can offer you intriguing window signs, graphics, and displays to build interest in your special events and sales and high-margin items in an engaging way that can generate more potential buyers.
Privacy Window Vinyl For Offices
Multi-office facilities, like service professionals, law firms, insurance brokers, real estate agents, counselors and therapists, and many more, make use of high-quality vinyl window film on their outdoor windows for promotion, privacy, or branding applications. Our experts manufacture privacy film that provides the same professional feel as a frosted/etched glass windowpane, minus the hassle and cost of entire replacement glass panels.
Integrating your company name, logo, and other branding or business information in your privacy film is a fantastic technique for increasing your brand and business visibility while retaining appeal. Our custom signage professionals fabricate high-quality and cost-effective privacy film specifically for your company and customers, or deliver good examples of frequently chosen vinyl film choices that will work well for your brand, business, and location.
Window Signs for Service Providers
Service providers can also improve their visibility with an eye-catching window display! Promote what you have to offer with custom graphics, banners, posters, murals, or lettering displaying your unique solutions, seasonal offers, or even make a show-stopping display that highlights your brand and services.
Our professional custom signage project managers create a custom plan to produce the perfect branded display that your business requires. We take care of professional manufacturing as well as installation of your custom window graphics.

Free Window Sign Consultation
If you need a dedicated window graphics provider that will provide the high-visibility displays your business wants, Avisos Architectural Signage offers the answers for your brand. Your Decatur graphics, signs, and displays provider, we supply the window posters, banners, lettering, graphics, displays, and signs you need to promote your brand and business awareness and increase drop-in traffic. If you are ready to grow your business and marketing, Avisos Architectural Signage delivers.
Call Avisos Architectural Signage today at (404) 537-1991 for your Free Consultation with a Window Graphics Specialist!